River Ericht Visitor Centre
A community led regeneration project focused on drawing visitors to Blairgowrie.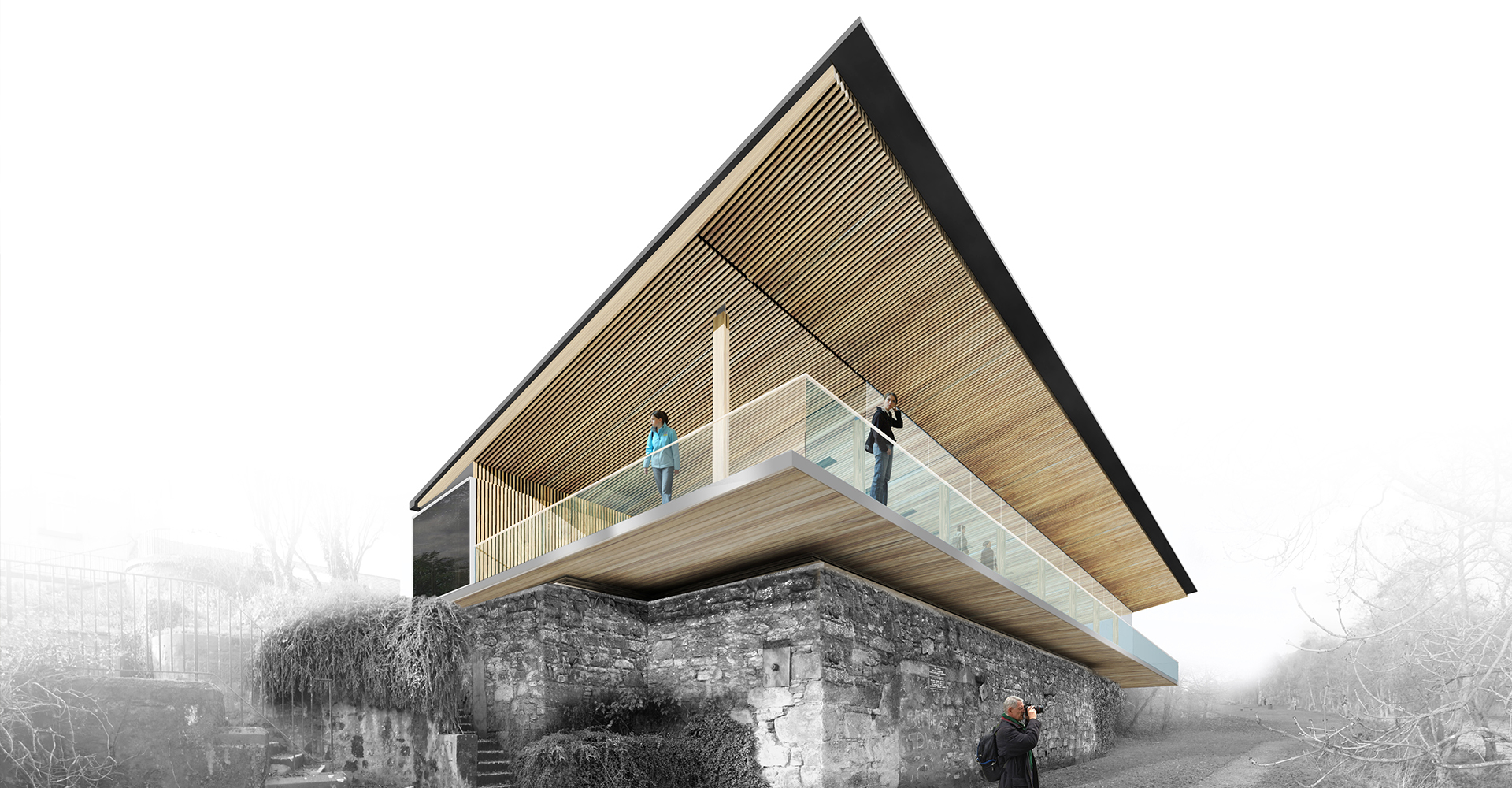 7N developed proposals for a highly visible new attraction in Blairgowrie to encourage visitors to stop and spend more time in the area, as part of a wider visitor strategy developed in conjunction with Landscape Architects Lisa Mackenzie Consultancy . The proposals for a new visitor centre on the River Ericht provided a focus for community regeneration of the area, showcasing natural energy, ecology and local producers, with flexible accommodation for exhibition, café and retail space. With the new structure resting on the remaining stone walls of the site's former Meikle Mill, the proposals incorporate a connection with the history of the place, as well as its stunning natural setting, highlighted by a continuous river facing terrace. The principal interior space of the building is a single timber-lined volume with a full length glazed wall, allowing visitors to appreciate the full sweep of the river landscape.
Client:
Blairgowrie and Rattray Regeneration Company
Location:
Blairgowrie, Perthshire
Years Active:
2009 - 2011
Collaborators:
Lisa Mackenzie Consultancy