Copenhagen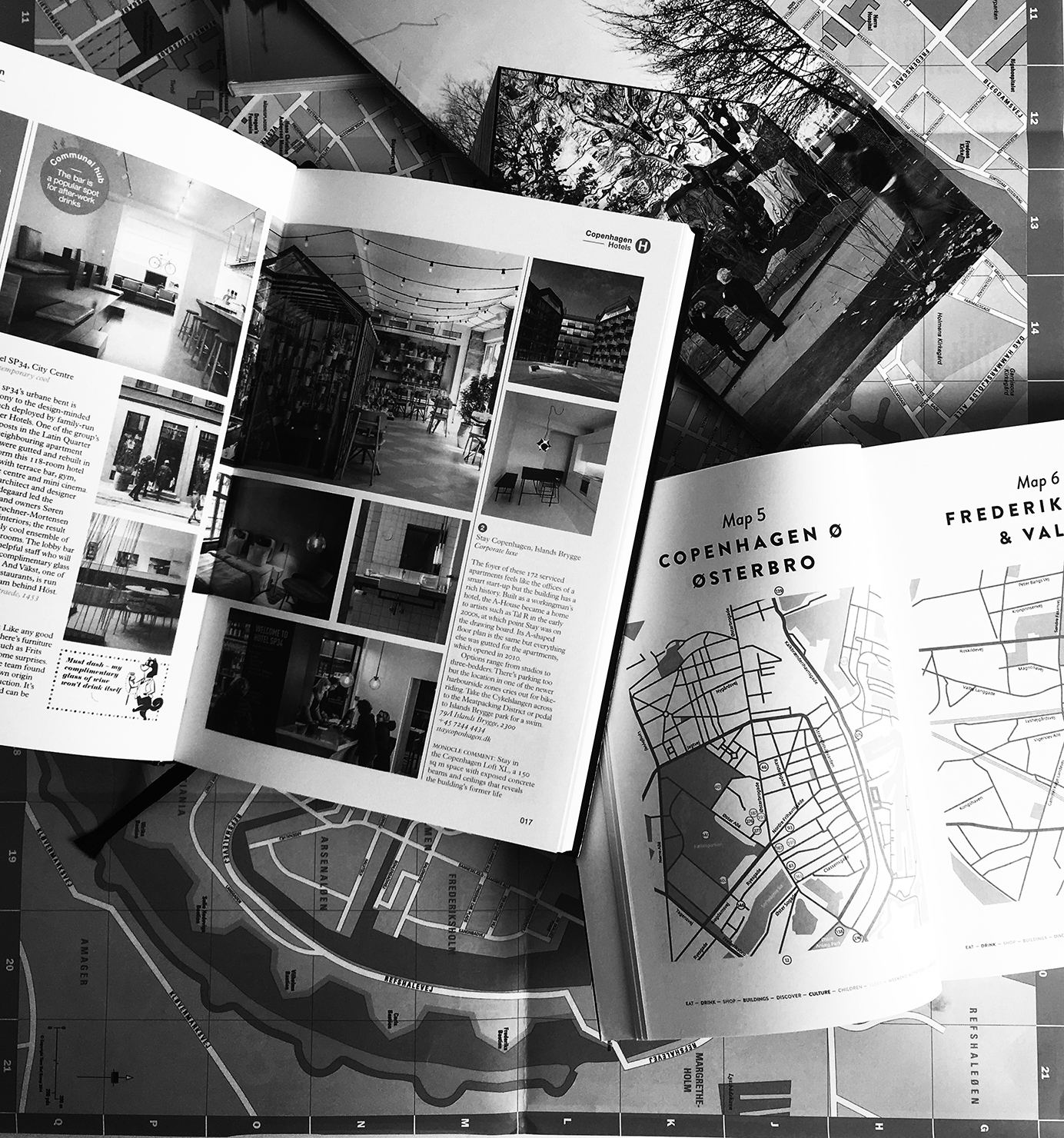 Sam Boyle of 7N reflects on the 7N studio trip to Copenhagen last autumn, sharing his thoughts on the city and his photographs.
---
Last Autumn 7N Architects embarked on a study trip to the Danish capital of Copenhagen to visit various influential projects and civic spaces whilst indulging in some much-needed Danish Hygge. Most of us were already familiar with the city and its recognition as one of the most desirable cities to live in. For those who hadn't visited before, the study trip was a chance to visit some influential precedent projects we regularly reference within the 7N studio. For those returning, our visit was a chance to reconnect with the city and explore it further.
---
A new project to most of us was the recently completed Israels Plads by Copenhagen-based COBE Architects, a multi-faceted sculptural intervention to a public square, once a thriving market place latterly dominated by a lifeless car park. Completed in 2014 as a result of a competition 6 years earlier, the 12500m2 plaza supports and facilitates a diverse range of activities and people; a playground to the adjacent school, an extension of the adjacent Orsteds Park; a place to play, to skate, to sit, to watch.
---
We arrived in the morning to a vibrant public square buzzing with activity. It was only when a loud bell rang and the crowd quickly dissipated that we realised we were effectively meandering through a playground – a playground for the school, but also a large urban playground for the city. The space is not what we recognise as a conventional school playground, there are no gates, no fences. Elevated sitting areas and sculptural planted areas envelop and fold around the main sunken space, with sporting facilities including a mini skate park and basketball court at its core.
---
Within a few minutes of arriving at Israel Plads, it's almost impossible to conceive the animated public square once being the surface car park it had been for the last 60 years. The big move of pushing the car parking below ground not only reclaimed the public square, but redefined it by prioritising leisure, culture and social integration through facilitating the diverse range of functions and activities the square accommodates.
---
We continued our exploration in the direction of 'Papirøen' / Paper Island, a warehouse-covered peninsula located in the inner harbour once occupied, as the name suggests, by the printing Industry. Despite plans being drawn-up for the redevelopment of the area in 2012, the city took an unprecedented decision and decided to pause any planned development for a 5-year period. This was to allow the warehouse spaces to be leased at low rents to encourage new creative businesses, initiating a creative 'pop-up' neighbourhood – a risk that definitely paid off.
---
Papirøen quickly became a buzzing neighbourhood bustling with creative enterprises, exhibition spaces and the famous street food hall. It became a key node for the city, an informal place for all to gather, share and converse - young and old, local and tourist. Throughout the trip, we spent enough time there to enjoy the convivial environment ourselves. Pausing the development allowed the island to be inhabited and develop organically over time rather than redeveloping the land and then trying to reverse-engineer a community. This unconventional approach has allowed a diverse community to inhabit the island creating one of the most desirable and successful areas of the city, a place of significant civic value and unsurprisingly a much more significant land value.
---
Whilst on Paper Island we stopped off at the COBE Architects studio where we were kindly shown around their work space, introduced to some of their impressive projects and had a chance to explore their exhibition space. It is no coincidence that COBE are located here - in 2012 they won the design competition to masterplan the entire island. A model of their proposal dominates their exhibition space. Their proposal sees the entire island flanked by a public promenade, with new warehouses and a series of new civic spaces and amenities including a swimming pool and event / exhibition spaces. Peppered with commercial units and topped with housing, the ambitious mixed use redevelopment attempts to build on the foundations of its character that have evolved over the last 5 years of temporary occupation.
---
Temporarily inhabiting their own site and effectively then designing themselves out of an office, they plan to relocate north to Nordhavn once the wrecking ball arrives. A further unconventional move that at the same times makes complete sense – temporarily inhabiting your own site.
---
The real test will be what happens once the wrecking ball does arrive. The island closed in late 2017 with half of the buildings already razed to the ground. Will the re-established sense of place of Paper Island within the public consciousness of Copenhagen be strong enough to attract businesses and people back in the future? With the legacy of the pop-up / temporary occupation replaced by the permanent, will the Paper Island continue to attract and nurture the community that have put it on the map?
---
Copenhagen is no stranger to progressive urban thinking, having been the 'laboratory' for Jan Gehl and his contemporaries since the late sixties, establishing a value in collaboration between the Danish School of Architecture and the City, a relationship that has been instrumental to the development of Copenhagen ever since. Gehl's extensive studies over a lengthy period helped the City understand the patterns of life which were taking place in its public spaces and tested methods with which to study these patterns.
---
Visiting progressive cities like Copenhagen encourages us to reflect on our own cities and lifestyle choices. It makes us question our own surroundings and inevitably forces us to identify what makes them desirable and livable cities (if that is indeed the case) and what can be done to make them better places to live.
---
Is the city you live in really the best that it could possibly be? What if our own surface car parks were reclaimed as public spaces and inhabited with useful amenity, putting people before parking? What if large regeneration projects in Edinburgh had a temporary interim life nurturing a new community that would then inhabit the delivered project? What if Architects were lighter on their feet and prepared to inhabit their sites, albeit temporarily?
---
All cities have a lot to learn, and gain, from witnessing the transformation moves that cities like Copenhagen have achieved - ultimately prioritising quality of life whilst taking calculated risks along the way. Who doesn't want to to live in a city that actively invests in its people and places, continually striving for a better way of living and a better city to live in?
---
Once you scratch the surface, it's clear that the success of Copenhagen as one of Europe's most desirable cities to live in and visit is not the result of chance. It is rooted in bold city-wide decision making and a forward-thinking approach driven by an intent to change and cultivate how the people of Copenhagen live, work and play for the better.
---
What if such an approach to city-making was adopted in our home city of Edinburgh? 7N architects have developed similar approaches for regeneration projects such as the Growing This Place strategy for Spiers Locks in Glasgow.